Stop Asking This Annoying Question (and ask this instead)
I ran into an acquaintance last night. We'll call him Michael, whom I often dance salsa with at dance studios. Usually, there is a polite exchange of small talk after a dance, then change partners. Last night, we bumped into each other outside of this setting.
We discussed the rainy weather, the great band on stage, and what friends we had come with.
Then he asked the ever-anticipated question when taking small talk to a slightly-deeper-yet-still-superficial level.
"So, what do you do?"
Let's take a pause. What is it about this question that irritates me so much?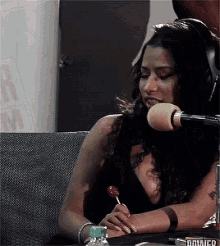 Small talk can suck it
For most people, the answer to this question is a rehearsed elevator pitch about their self-inflated professional "identities."
The answer is usually bullshit. The answers usually result in one or both persons comparing themselves to the other. It often results in intimidation and inauthenticity. Sometimes, it even causes a DISCONNECTION.
We have all been victims of the "What do you do" #comparanoia. That feeling when you feel LESS than someone else because of what they do or what they have accomplished.
Trust me on this. I've got my "What do you do?" response nailed down to a tee. It goes something like this:
"So what do you do?" he asked.
My grin reached my eyes. I fucking love getting this question.
"Well, I think the real question you're trying to ask is 'Who am I?'"
He was taken aback but intrigued. "Hah, okay then, who are you?"
And without trepidation, I opened a small window into who I am: A mother–first and foremost– to my vivacious toddler, a great friend, a healer, an empath, an intellectual, an artist, a writer, among many other things.
Michael squinted his eyes while listening with intent, absorbing my authentic energy. Now, a natural curiosity drove our language. He asked what I write about.
His feet were facing me, undistracted by the noise and people. I felt his presence.
It was safe for me to share more.
I shared about my struggles as a single mom and my experience in an emotionally abusive relationship.
After some sincere empathy, I turned the question to him. "So who are you?"
He smiled and entertained my question. He dove into an elaborate job description as an engineer-turned-solutions-architect.
Rehearsed. As stale and tasteless as day-old french fries.
I persisted, "So who else is Michael?"
He looked away for a few seconds, took a slow breath, and spoke softly, "I'm a brother."
The corners of his mouth twitched an infinitesimal amount. It was a flinch of sadness.
He hadn't seen his family in ten years. He had come to the U.S. to create a better life but was unable to bring his family here yet. He was supporting them financially.
His pain was intense.
Instead of cowering from the energetic shift, I named it. "I can feel your sadness. That must be so hard to be away from your family. I'm sorry you're going through that."
What had been an artificial conversation five minutes prior had flourished into a moment of authentic connection with a stranger.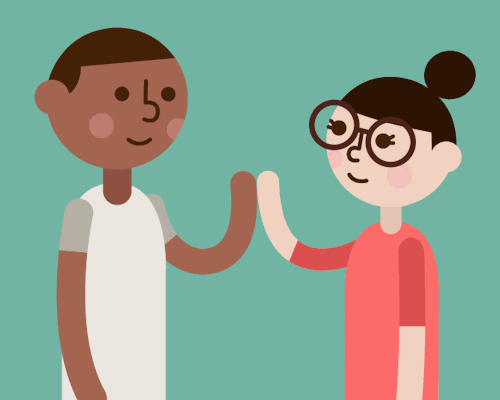 We are social beings. We starve for human connection. In a world so "connected" via social media, loneliness is at epidemic levels. We are surrounded by people yet are so alone.
As a single mom, I can feel lonely. I worry about ever finding the right partner for me.
What I've learned is that one single person doesn't fill that loneliness cup.
What makes us feel lonely is when we don't connect to others. And by connect I mean to relate to, to identify with someone, to find the commonalities that make us all human.
The reality is that person you are comparing yourself to is no less human than you are.
That human connection is critical. It takes trust. And paradoxically, to create trust it takes vulnerability. It takes courage. But it is a tried and true way to be stronger, to be unbreakable.
Like all things, it is a skill that can be learned. It is learned through practice. (Download the building a support system worksheet)
We all feel lonely. "We" being single mothers more so than others. But you don't have to. You don't have to find a "life partner" to not feel lonely (start by joining our facebook group).  I've known people in marriages who feel more alone than their single friends.
Next time you bump into someone, sit at a table with a coworker, run into another parent at gymnastics practice–listen, be present, be a tad bit vulnerable, and ask the right question:
Who are you?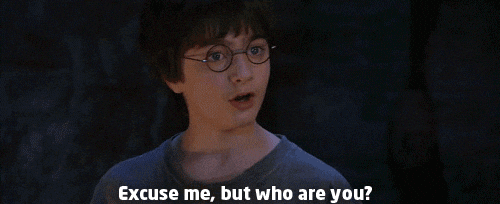 Please share this with another mom who could benefit from hearing this message.
For more single mom inspiration, click here.
And sign up for my newsletter, where I share weekly tips on being an unbreakable mom.
photo credit: transluceo
1/52 } Wall
via
photopin
(license)
Want more articles like this and learn how to be an Unbreakable Mom? Subscribe below!
Recommended: